Many of us wait to see a docter until preventative medical conditions worsen. Causing unnessesary pain or suffering. Even potentially leading to financial consequences due to loss of work or emergency room visits. Waiting for an appointment, then driving for miles, only to be rushed through an office visit with a doctor you don't really know is not ideal.
To add insult to injury (so to speak) you then are subject to any number of fees and costs, some of which you may not be expecting. Unfortunatley we are all too familiar with this cycle.
I started Doc On The Rock in Key Largo, FL to offer something different to my Florida Keys community. Relationship based, personalized care, as often as you need, to get healthy and stay healthy for an affordable monthly membership fee. 
Think this fits the bill for you and your family? Click the button below to schedule a phone call with me and take the first step to a healthier, happier you.
Schedule a Phone Consultation
For a simple affordable monthly fee we can get you on the road to a healthier you. (or keep you there!) 
$100 One Time Registration Fee

No Registration Fee for Children

No Contract – Cancel Anytime with 30 Day Notice. ** Maximum $50 for kids. Meaning no aditional cost for more than two children. Must have one registered adult.  
Dr. Thomas Morrison is a physician in Key Largo, FL and has been practicing for 25 years and brings a variety of expertise to the Florida Keys community. Read on for further background information from the Doc On The Rock.
Went to a medical school that was considered the top 15 in the nation. While there did an internal pathology fellowship which was equivalent to the first year of residency.

Graduated 1995, and moved to New Orleans for 6 years. The first 18 months I rotated as a surgeon. Realized my calling was different, left the surgery program in 1996 and within 2 years became a Medical Director in a rural emergency department. Prior I became versed in occupational health (Lockheed Martin and Merchant Marine) and worked urban emergency department.

Realizing I would need to complete a Residency at some time, decided upon Family Medicine. I returned home to Miami and completed a 3-year residency at the University of Miami/Jackson.

Earned several recognitions during my tenure there. Then in 2003 took a full-time position with Jackson South Community Hospital while continuing to work emergency rooms.

I moved to Key Largo 2015 to work full time at Mariners Hospital as Medical Director for the Emergency room in Tavernier and later in 2017 Marathon. Resigned 2019.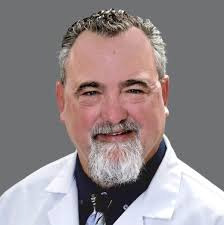 My commitment is to you, the patient. Improving access and healthcare outcomes for my Florida Keys community is the primary goal of this practice. Direct access and affordability are key ingredients to making this a success for everyone.
Click the button below for more information about Doc on the Rock's goals and expectations. Also refer to our FAQ page.
I'll be writing and posting articles covering common questions I receive from patients as well as helpful health information pertinent to our local community. Check back often or sign up for our mailing list to be notified when new content is posted.